Vienna and Dublin diaries - MoonArra's tour of Vienna & Dublin - July 21-29, 2016. Click on image to zoom.
Trio Jazz at Murphy's Brewhouse, The Paul June 23 2016.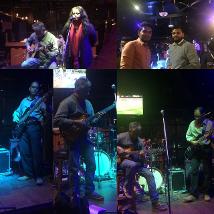 Jazz Fusion Performance snapshots at Take 5 on May 7, 2016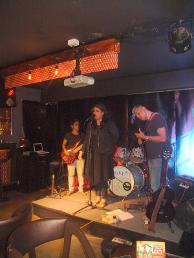 MoonArra performs at the National Gallery of Modern Art for the Inaugural of BSm's 14th East West Music & Dance Encounters on Feb 13th 2016 and a trio performance at Kynkyny Art Gallery showcasing Krishnappa's Retrospective of Traditional Indian Musicians on Mar 22, 2016 (on the right)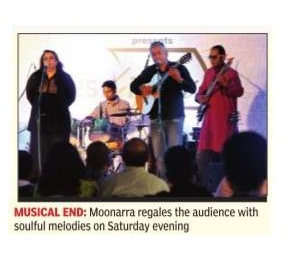 Rotary fund raiser at ITC Gardenia Dec 17 with percussionist Muthu Kumar. Click on image to view
Snapshots of our performance from Blue Frog and BFlat - July-Aug 2015.
Performing at Hard Rock Cafe Hyderabad for the International Jazz Day 2015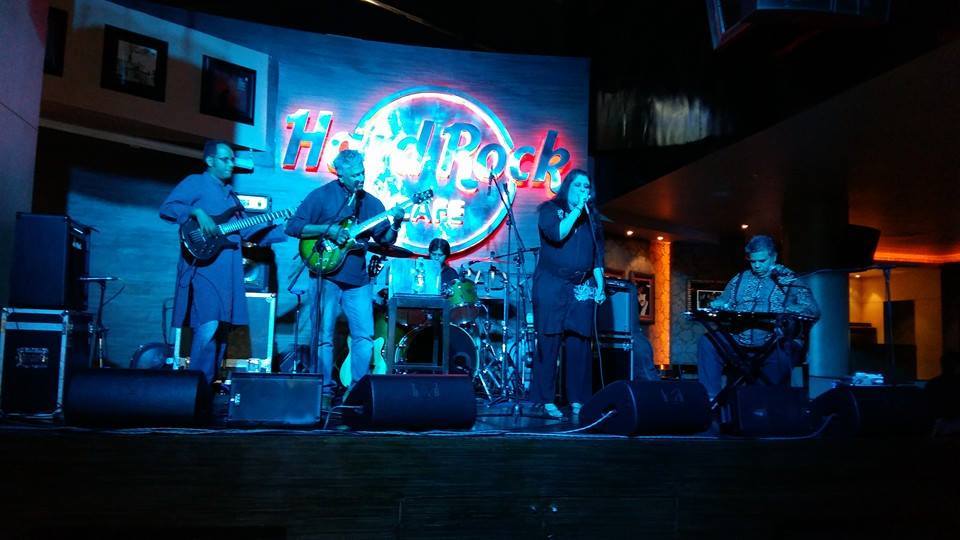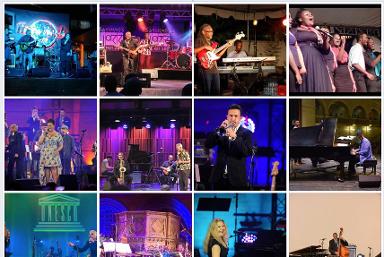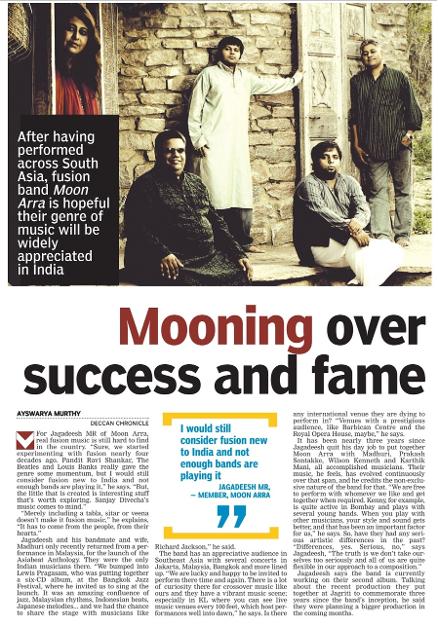 MoonArra performed back-to-back 3 events in Goa in Nov along with drummer Carlos Gonsalves - at the International Jazz Fest pre-event curated by Art Escape at Baywatch Resort, South Goa on Nov 9 2013 and on Nov 8 at Tara Verde and on Nov 10 at Alila Hotel.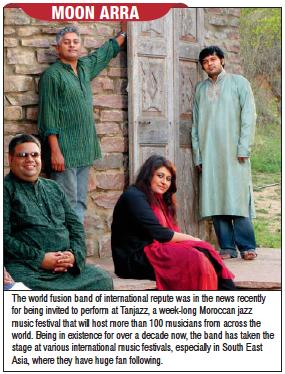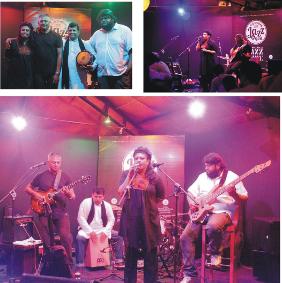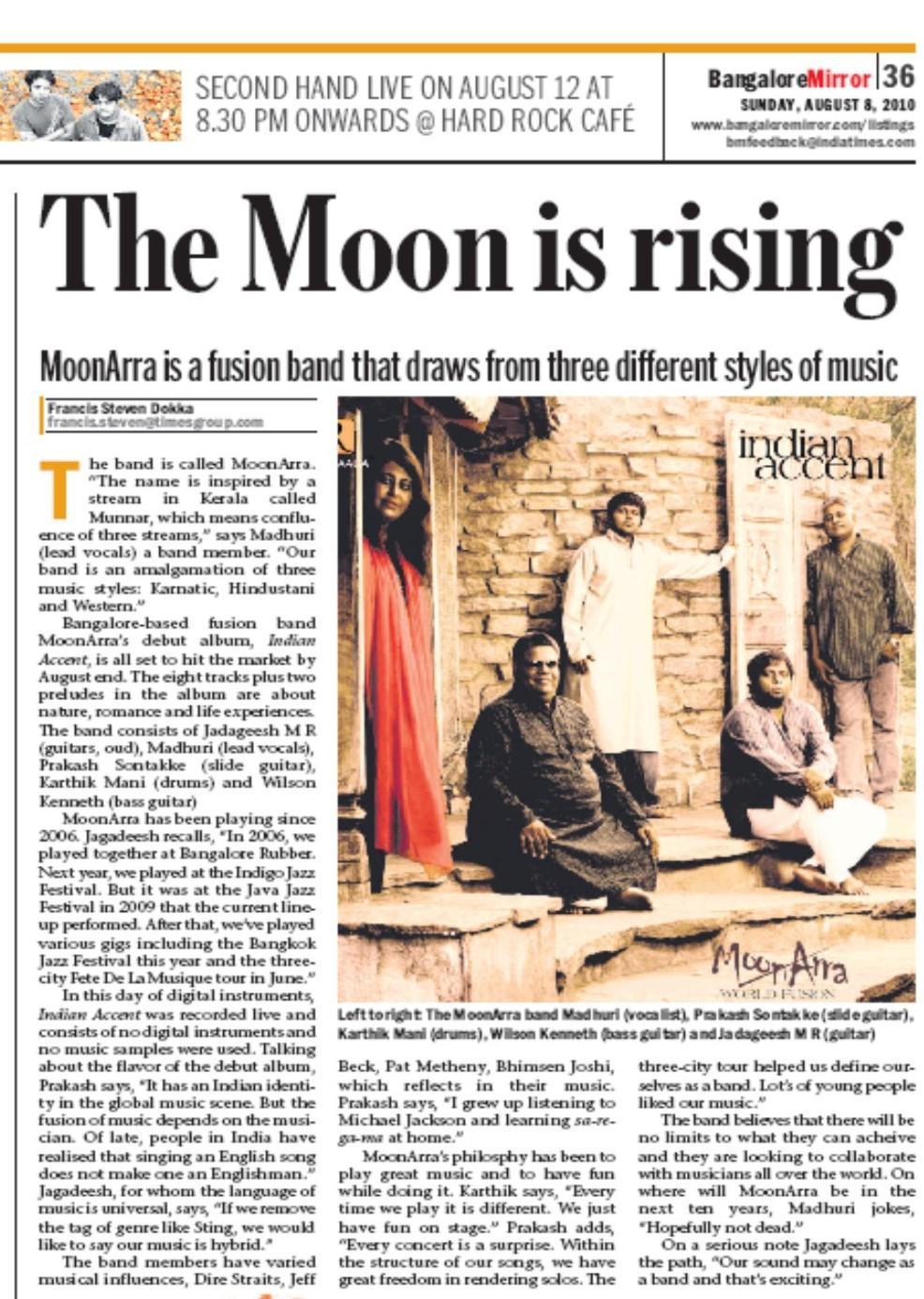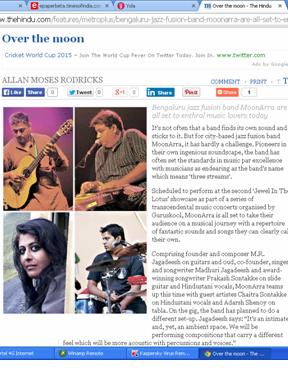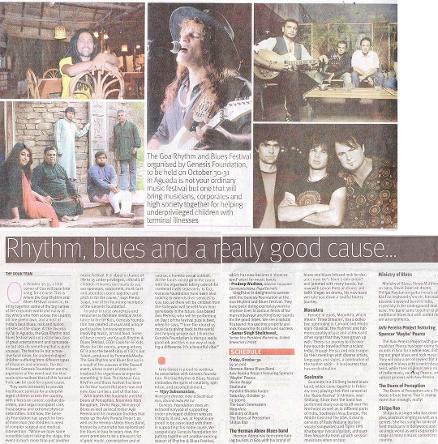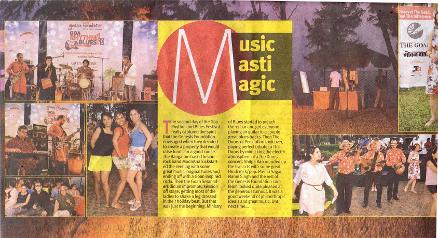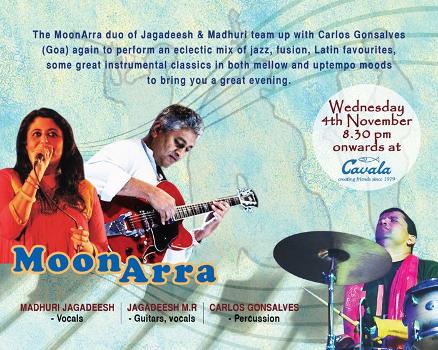 Jazz Fusion performance with William D'Souza Goa at take 5 July 22 2017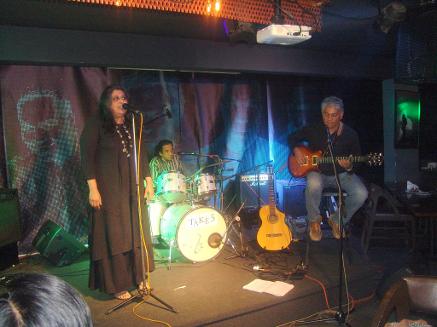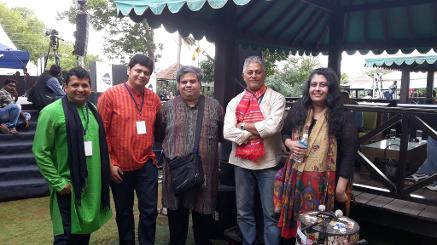 MoonArra was invited once again to perform for the 195th Peru Independence Day Celebrations at Shangrila Hotel, Bengaluru on Aug 6, 2016
Back at Take 5 with "Jazzing up The Beatles" on July 16, 2016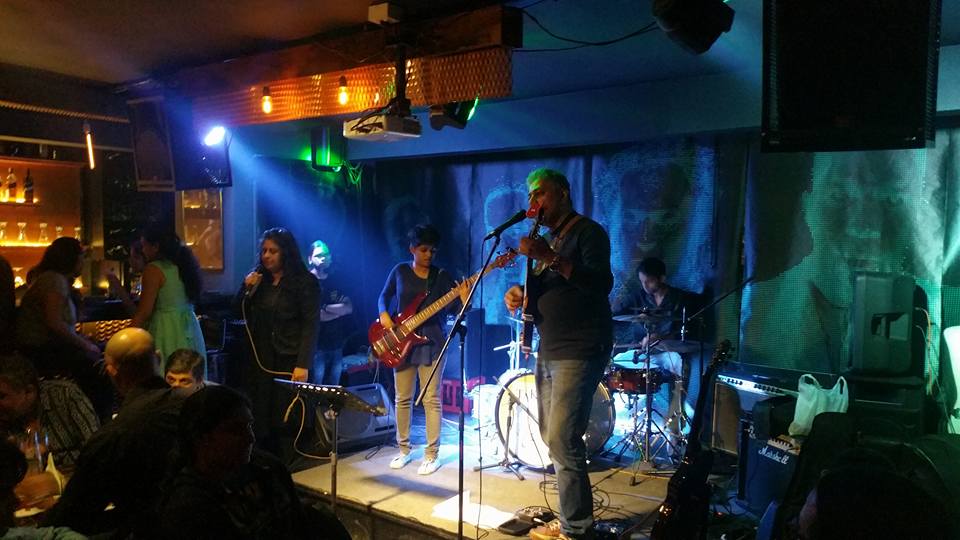 At Bflat Bar on July 8 - Photos courtesy - Harsha Shivakumar
Pure acoustic sound at Blue Frog May 19, 2016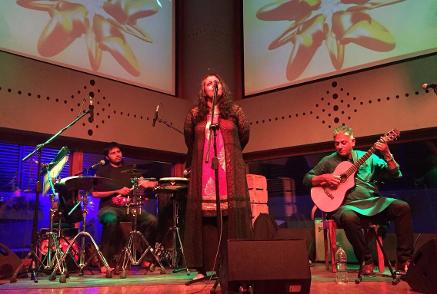 Pics of MoonArra's performance at Tippler-on-the-roof with Israeli jazz band Katamon Cherry (above) and at NGMA on the left.
CONGRATS to our core member Prakash Sontakke for winning the GRAMMY Award 2015 as a co-composer for the album "Winds of Samsara" in the New Age category.
MoonArra performs at Bengaluru Intl Airport Dec 2014. Click on image to view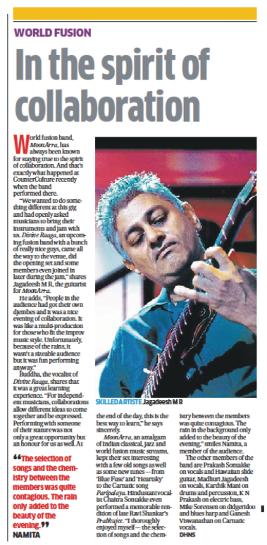 With "FOOD", Thomas Stronen and Iian Ballamy and Prakash Sontakke at B Flat on Dec 20, part of Sontakke Global Music Festival. (Phtoto by Vamsi Krishna of Prometheus Imaging)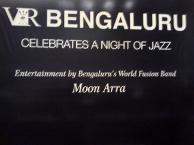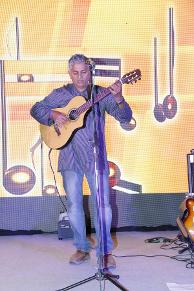 MoonArra is inspired by Tarun Tahiliani's 'Seven Vows' collection of exquisite jewellery for Azva and performs its composition in 7, titled 'Upstream'. At The Taj West End Bangalore on Oct 19 2013.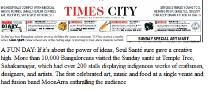 'Jewel in The Lotus' concert at Metro Amphitheatre Indiranagar March 2015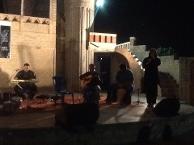 'String n Clay' with Vid Sukanya Ramagopal on Ghatam.
Click on image to view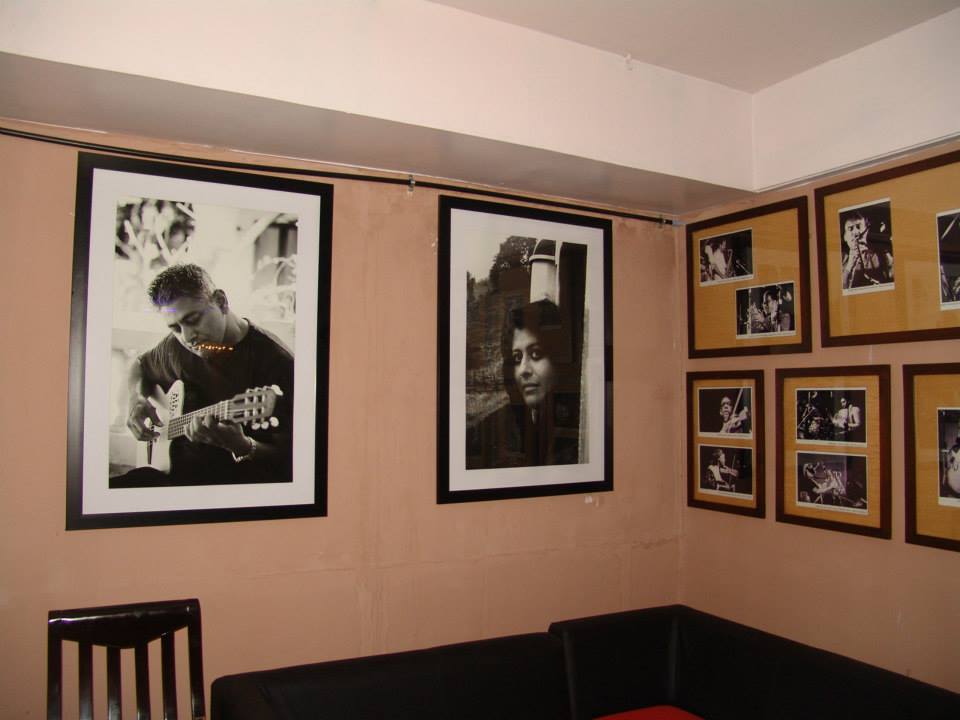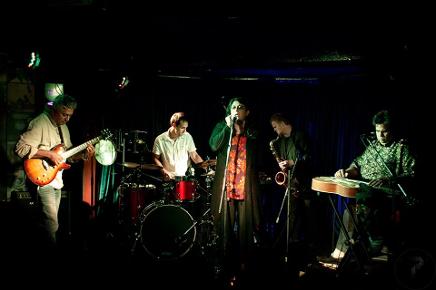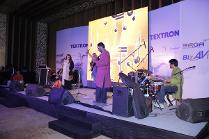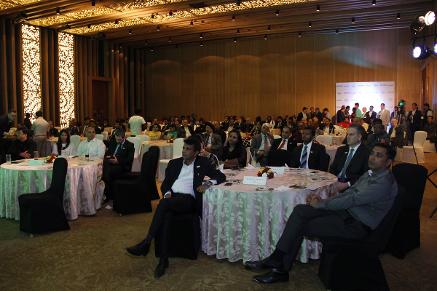 Performing at BizAV Awards for the International Aero Show at Taj Vivanta
Madhuri on vocals, Jagadeesh on guitar and Sulaiman Jamal on harmonica perform at an art auction fundraiser curated by Vedhaa Art Gallery on Sat Jan 25 at the SBI Heritage House Auditorium for Vidya, an organisation run by Rashmi Mishra and which runs schools for the under privileged.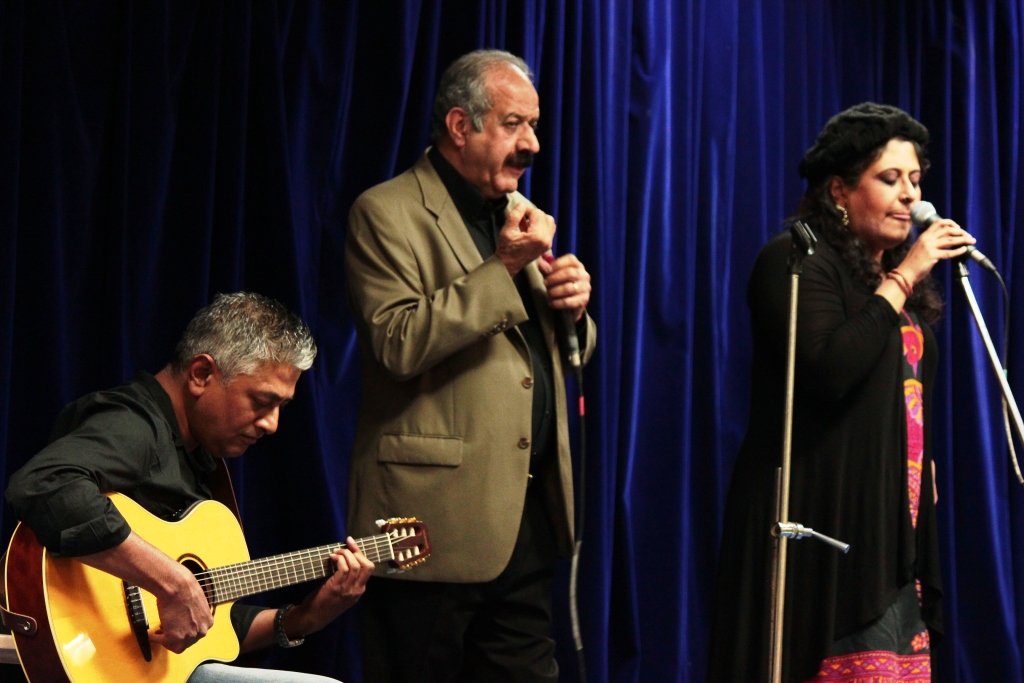 MoonArra performs at 'Genesis Foundation' fundraiser for critically ill children at ITC Gardenia on Aug 22 2015 titled "CEO's sing for GF Kids' http://www.eventfaqs.com/news/ef-10922/head-honchos-take-centre-stage-at-the-14th-edition-