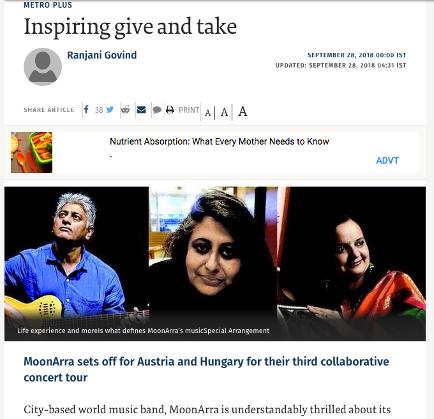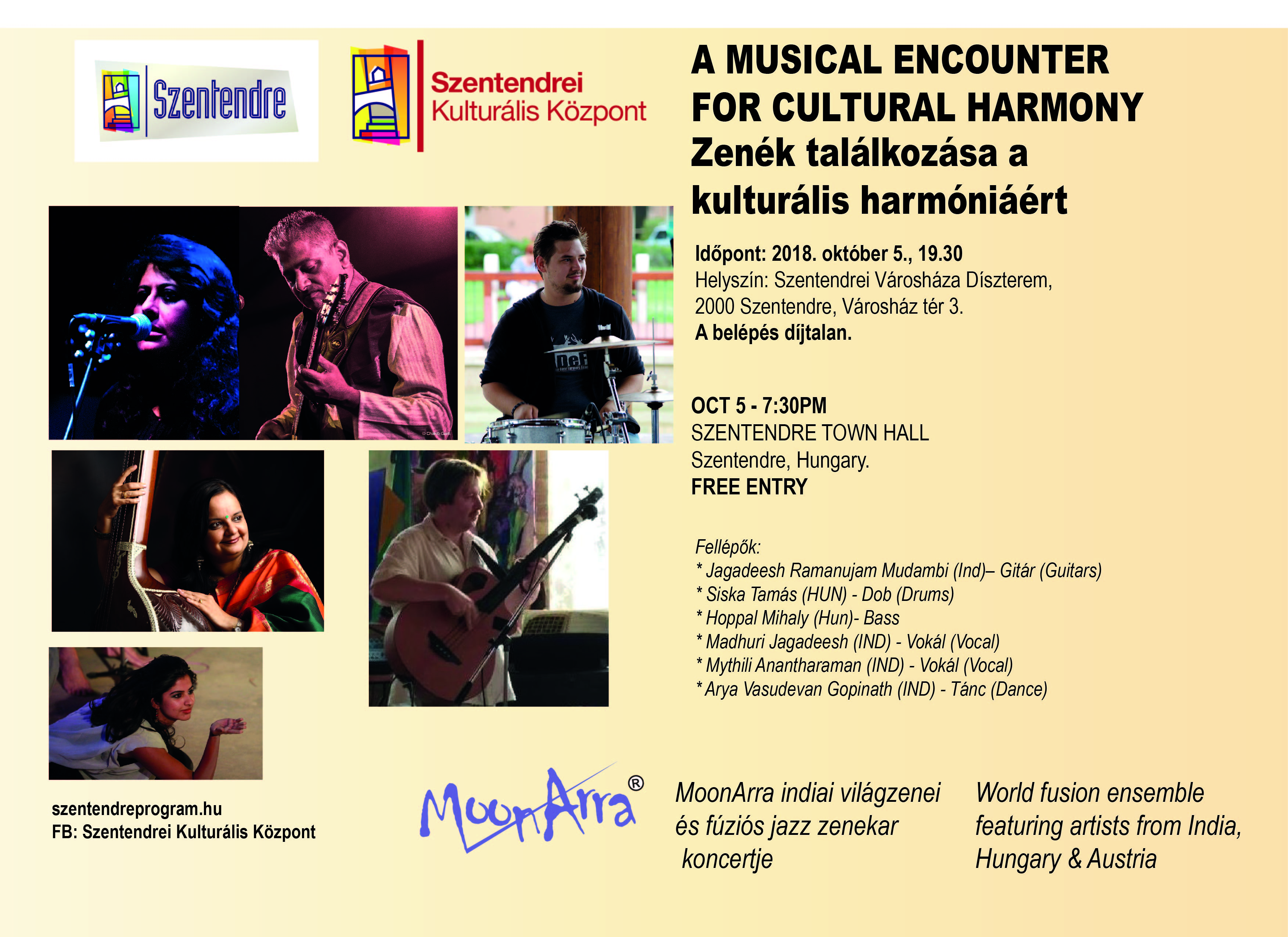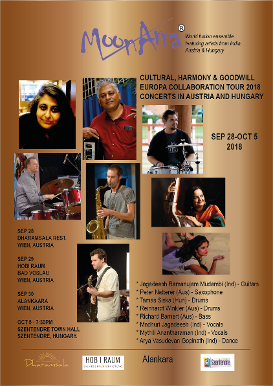 MoonArra - Streams of Consciousness, Series of Collaborations, Live & Recorded
MoonArra World Fusion embarks on another collaborative tour of Austria and Hungary in Europe, performing and recording with musicians based there as well as conducting workshops.
This year 2018 marks the third year of collaborating with Vienna based musician Peter Natterer. The collaboration started in 2016 with a series of concerts in Vienna, and in 2017 a recording project which resulted in the album 'Lily Walking' online and this year 2018, from Sep 28 – Oct 5 the founder members of MoonArra, Jagadeesh M.R and Madhuri Jagadeesh along with Indian Classical Vocalist Mythili will collaborate with Peter Natterer saxophone, Ulli Pesendorfer, drummer and Richard Barnert on bass for 3 concerts in Vienna, Austria and one in Szentendre, Hungary with Budapest based drummer Tamas Siska. MoonArra members will also be collaborating with Peter Natterer for a second studio project called 'Streams of Consciousness' which will also culminate finally into a series of multi-media, inter-disciplinary productions on stage in India and overseas. The trio will also present workshops on Indian Classical Music and its usage in contemporary music in Vienna.
On October 5, MoonArra members Jagadeesh M.R, Madhuri Jagadeesh and Mythili Anantharaman and Peter Natterer will travel to Szentendre, a picturesque, baroque town north of Budapest where they will team up with Hungarian based drummer Tamas Siska and perform a concert at the Szentendre Town Hall. Movement specialist Arya Vasudevan Gopinath, currently studying in Milan, will also be joining them on stage. The concert is organized by the Szentendre Town Council.